If you are a member in good standing (dues are up-to-date) and no information has changed, you may use this link to pay your annual dues. ($1.50 processing fee added)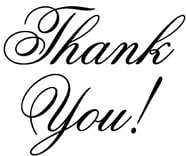 If paying via the new membership link, please download the application form and complete. Scan and send to HarrahHistoricalSociety@gmail.com.
Additional options:
a) Pay the dues, and mail form to PO Box 846, Harrah OK 73045
b) Stop by on a Tuesday after 10:00 am to drop off (or we can help complete the form)
Download (click) the above PDF membership form:
You can enter the data by clicking on a section to complete.
Once completed, please email the completed digital copied form to HarrahHistoricalSociety@gmail.com
All donations are tax deductible
Your Membership at a low
cost of only $25/year
helps keep us functioning